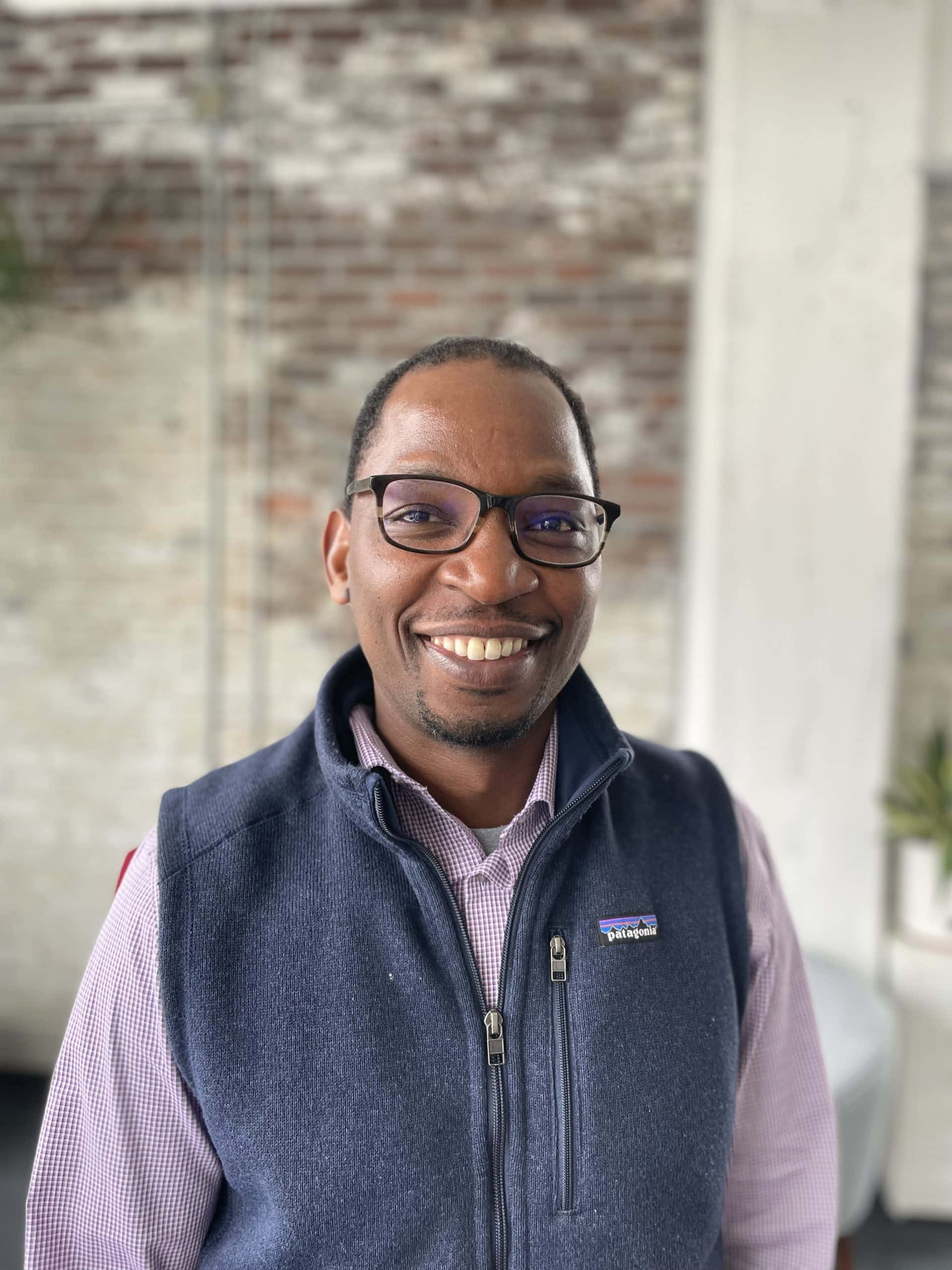 Jeremia Njeru
Jeremia (he/him) has a tremendous wealth of experience, and expertise in the field of sustainability and climate mitigation, adaptation, and resilience, gained from working in academic and community settings.  With academic training in geography, Jeremia believes that understanding geographic or spatial contexts of sustainability and climate problems and solutions is critical to creating a sustainable, equitable and resilient world. 
In his previous role as a professor at Central College, in addition to teaching and researching sustainability related topics, Jeremia collaborated with an interdisciplinary team of faculty, students, and staff to plan and execute campus climate mitigation and adaptation strategies including efforts at greenhouse gas mitigation, energy conservation and efficiency, and exploring options for onsite-renewable energy generation. He also partnered with local governments and diverse local communities on sustainability projects, including partnering with the City of Des Moines to develop resilient neighborhood flood management designs.
Jeremia has deeply held values of sustainability learned from his experience growing up in a Kenyan village and attending college in the country's capital city of Nairobi-a metropolis, which is characterized by enormous social and spatial inequalities in wealth and environmental conditions. It is his village and city experience that inspired his academic and practical interest in understanding the role of geography in the creation and perpetuation of sustainability problems.  
It has been noted that addressing sustainability challenges that our world faces today, climate related or otherwise, requires thinking globally and acting at every scale. That is a mantra Jeremia holds dear to heart as he seeks to work with sustainability stakeholders to create a healthy world for all.  His Gallup Strengths are Context, Learner, Ideation, Input, and Belief.