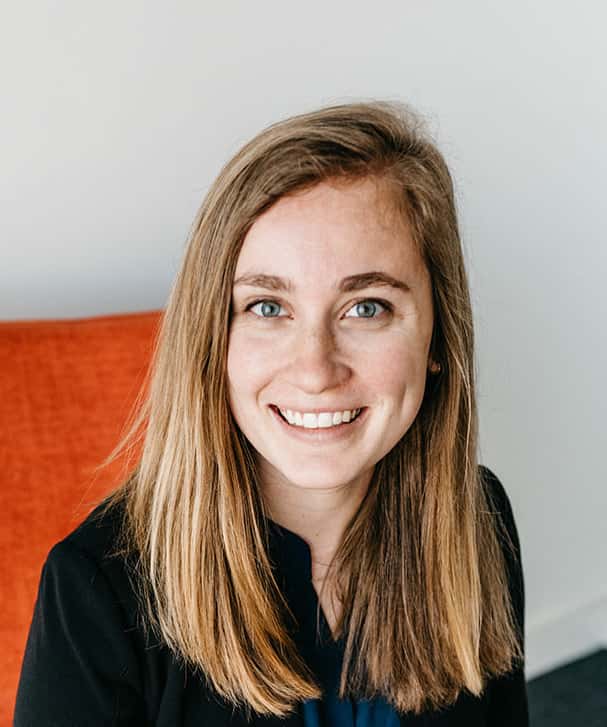 Grace Thomas
Grace joined the Verdis Group team in June 2017, after earning her Bachelor's Degree from Colgate University in central New York. Her expertise in a variety of areas, including transportation demand management, waste diversion, and data analysis is integral to the team's efforts in transforming organizations and communities to be more resilient and sustainable.
Grace has taken a key role in several projects; she is currently leading sustainability implementation work with Metropolitan Utilities District. Her training as a certified TRUE Zero Waste Advisor has been critical in driving M.U.D.'s work to divert more materials from the landfill through a variety of recycling streams. This implementation work focuses on completing strategies outlined in M.U.D.'s Sustainability Master Plan, one of the several master planning processes Grace has been a part of.
Grace played a key role in the design and analysis of a mobility study in Omaha's downtown and midtown area, surveying 8,500 individuals about their current and potential modes of commuting. Grace is familiar with analyzing large amounts of data, including energy, water, and waste data for clients like Kearney Public Schools, Omaha's Henry Doorly Zoo & Aquarium, and Methodist Health System.
Grace enjoys being involved in the local community in a variety of ways.  She is a mentor with Girls, Inc., serves as the treasurer of her local neighborhood association, and is on the City of Omaha's Millennial Advisory Council. Her Gallup Strengths are Arranger, Harmony, Empathy, Learner, and Input.