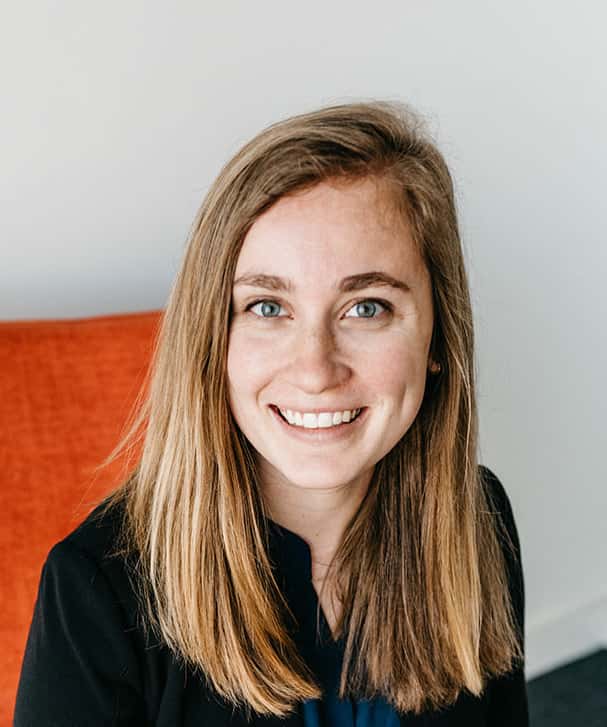 Grace Thomas
Grace (she/her) is passionate about helping communities of all kinds, including neighborhoods, municipalities, and businesses, prepare to thrive in the face of the climate crisis with sustainable and resilient solutions. Grace uses her expertise in project management, transportation demand management, waste diversion, and project facilitation to lead a variety of projects.
Grace has helped lead sustainability and climate resiliency planning and implementation processes for the Metropolitan Utilities District, the Dallas Zoo, and Black Hills State University, among other clients. At the University of Nebraska Medical Center, she has helped run and improve their TravelSmart active commuting program, create programming and content for Earth Month activities, and implement recycling improvements using her TRUE Zero Waste certification.
Grace's expert Technology of Participation Facilitation skills have been essential in a variety of projects, recently assisting the University of California, East Bay, in creating the framework for a Center on Climate, Health, and Sustainable Futures.
Grace is an expert in transportation demand management (TDM) and has worked on the ideation, design, and implementation of many active transportation programs. Grace played a key role in the design and analysis of a mobility study in Omaha's Downtown and Midtown areas, surveying 8,500 individuals about their current and potential modes of commuting. Most recently, she has lead an effort with MAPA to recruit and survey employers across Omaha and Council Bluffs, providing tangible ways for employers to reduce single-occupancy vehicle trips.
Grace's experience with TDM and as a volunteer with the Omaha Missing Middle Housing Campaign has helped develop expertise in land use planning. Grace serves as the President of the Hanscom Park Neighborhood Association. Her Gallup Strengths are Arranger, Harmony, Empathy, Learner, and Input.