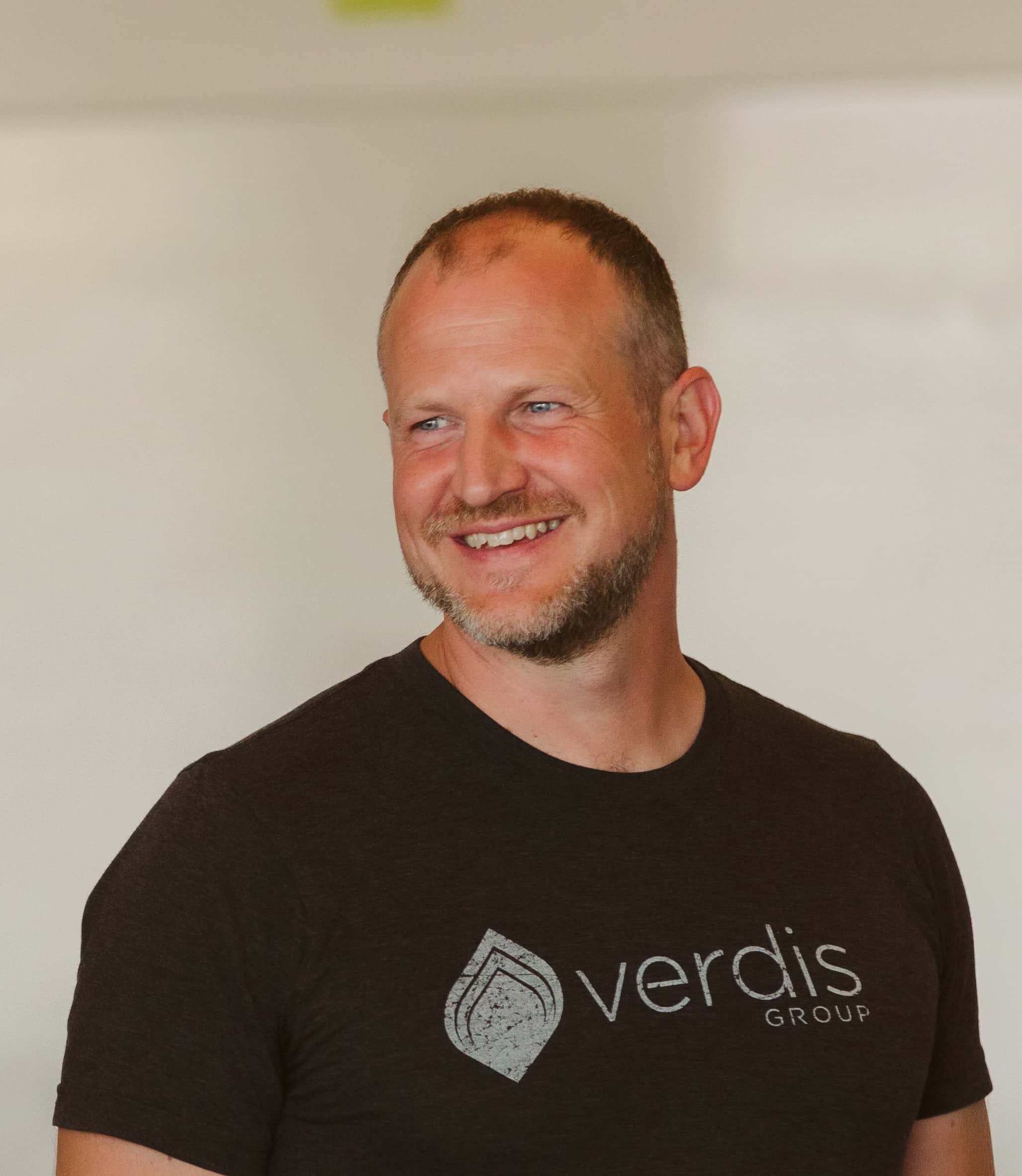 Daniel Lawse
Daniel (he/him) has amassed an exceptional range of sustainability expertise over a decade of experience. As Verdis Group's Chief Century Thinker, Daniel brings his passion to cultivate adaptive, regenerative, and resilient solutions for communities and organizations to thrive now and for generations to come.
Daniel's ability to think holistically and understand systems helps the team identify barriers to sustainability and perform organizational acupuncture through focused, strategic implementation to more quickly create a culture of sustainability. As a thought leader on living systems and co-facilitator of the Regenerative Leadership Community, he can often be found discovering adaptive and resilient solutions by emulating the genius and innovation of nature.
Daniel was formerly the Assistant Director of Campus Planning and Sustainability for Metropolitan Community College, Nebraska's largest community college. He serves on the Board of Directors for Omaha's Metro Transit Authority, on the Greater Omaha Chamber's Unified Transportation Plan (ConnectGO) committee, and the Omaha metro's Smart Cities Planning Team. He is also a faculty member for the Association of Zoos & Aquariums' Sustainability Institute. Daniel was previously recognized with MAPA's Regional Citizenship Award and an Omaha Jaycees' Ten Outstanding Young Omahans award.
Daniel holds a Master's in Community and Regional Planning from the University of Nebraska-Lincoln, with an emphasis in Energy and Sustainability Planning, and a B.A. in Theology from Creighton University. Daniel's Gallup Strengths are Connectedness, Strategic, Belief, Communication, and Achiever.