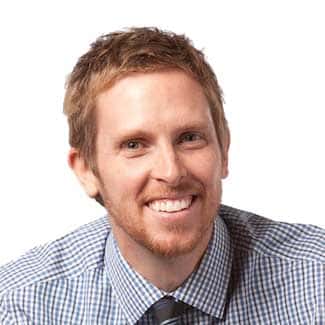 Craig Moody
Craig is responsible for the firm's day-to-day operations on time and on budget. He brings a wide breadth of experience and an ability to keep the firm's projects on-time and on-budget. Verdis' flat organizational structure means that Craig is intimately involved in all of the firm's projects. He is uniquely qualified to help organizations make decisions that are good not only environmentally, but economically, and his facility manager experience means he knows the ins and outs of running a healthy, resource-efficient building.
Outside of his day-to-day responsibilities with Verdis, he is on the board of the Green Omaha Coalition and chairs the Green Education Council. He serves on the Board of Trustees for the Omaha Business Ethics Alliance, is the chair of Mode Shift Omaha, is a member of the University of Nebraska's Presidents Advisory Council, and is on the City of Omaha Complete Streets Stakeholder Committee.
Craig was recently appointed to Leadership Omaha class 37. He was previously named to the 2009 Omaha Jaycees' list of Ten Outstanding Young Omahans and was honored by the Midlands Business Journal as one of their 2010 class 40 Under 40 recipients. He attended the University of South Dakota where he obtained his Masters in Business Administration. Craig's Gallup Strengths are Harmony, Relator, Responsibility, Achiever, and Arranger.