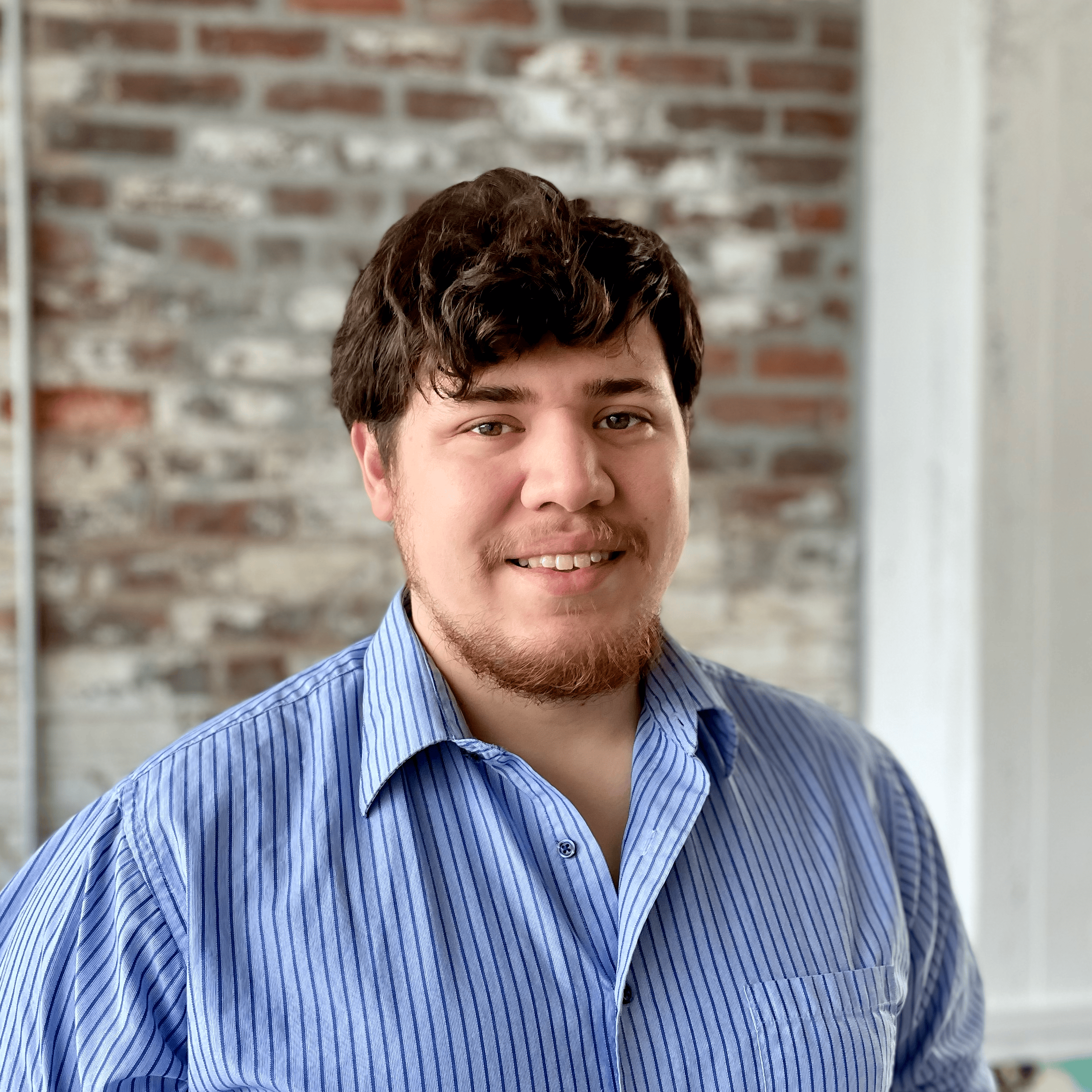 Meet Team Verdis: Corbin Delgado
Corbin Delgado (he/him) has worked with communities across Nebraska as a community advocate, organizer, and nonprofit professional. A former director and analyst for statewide campaigns, Corbin applies his data expertise and unique perspective to Verdis Group's sustainability and climate action projects.
As a member of our Analytics team, Corbin is responsible for summarizing large volumes of client data to create greenhouse gas inventories and other key tools throughout projects. He holds a B.A. in both Classics and Political Science with an emphasis in Public Administration and a minor in Cultural Anthropology from Augustana College in Rock Island, Illinois. Climate change has real and tangible effects on those he cares about, so his passion for sustainability comes from a deep commitment and love for his family, neighbors, and broader community.
Corbin currently serves as an at-large member of the Nebraska Democratic Party State Central Committee. His Gallup Strengths are Restorative, Learner, Command, Communication, and Activator.
My role at Verdis, in one sentence: I guide clients through complex data and help them understand the role that they can play in creating a thriving world.
The best advice I've ever received: My dad and I were in Taco Bell drive-through sometime in the late aughts and could see there was absolute chaos happening inside. The window attendant checked in with us multiple times attempting to apologize, but my dad just smiled, called her by her name, and reassured her that she had nothing to be sorry about. We left with more than we had ordered and a hearty "thank you" for being kind in a stressful situation. As we pulled away, my dad told me: "You never know when you'll need someone to be kind to you, so be that person to everyone you can."
My favorite days always include: Cooking. There is something magical in making a meal for people. It can deepen friendships and smooth over conflicts. My best days always involve sharing a meal with friends, sharing stories, and making new ones.
My favorite place in the world: A living room filled with friends and potluck food.