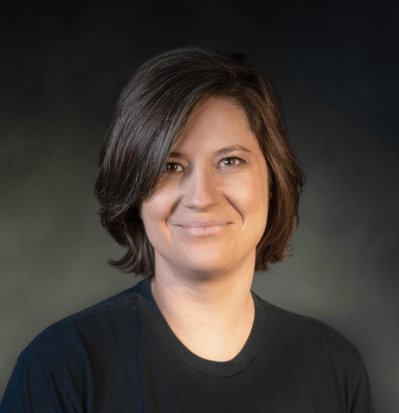 Raechel Meyer
Raechel (who prefers being called Rae) brings high level energy and creativity to Team Verdis with her background in graphic design, organizational leadership, and tons of storytelling techniques.
Rae is an Omaha, Nebraska native and earned her BA in Public Relations and Advertising from University of Nebraska Omaha in 2006. She earned her second BA in Studio Art and concentrating on Graphic Design, also from UNO, in 2013.
Before joining Verdis Group, Rae served for nearly ten years as the Creative Manager for the Division of Student Success at the University of Nebraska Omaha. Her role included brand management, event coordination, marketing strategy, graphic design, website management, and digital email communication.
At her core, Rae is interested in telling compelling stories and curating those stories to build relationships, educate the community, and create space for positive change. Nothing makes her more happy than when she's working in her garden, cultivating vegetables and native plants. When the Nebraska weather prevents her from gardening, you'll find her curled up with a good book (that's likely about gardening).
Her Gallup Strengths are Connectedness, WOO, Input, Communication, and Positivity.