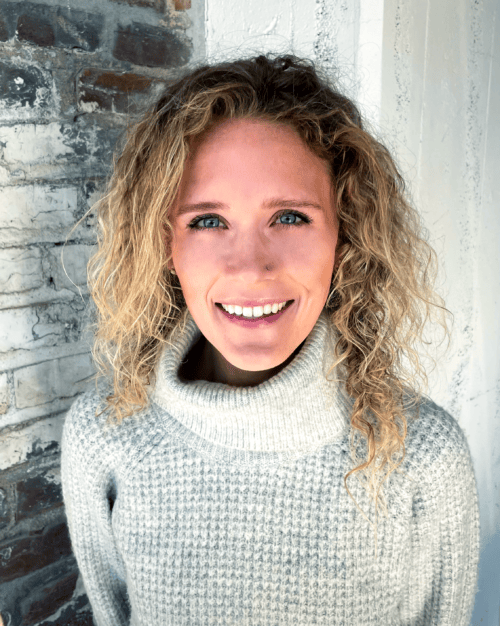 Kate Hamel
Kate (she/her) applies her social science background to lead engagement efforts for many of our clients. She designs and executes innovative engagement strategies and ongoing communication across a number of projects, and she recently led the creation of a Public Engagement Plan for the City of Salem's Climate Action Plan.
Kate excels at crafting language and design that makes complex concepts both easily accessible and visually appealing. She also is an expert facilitator with public participation training from IAP2, which she utilizes while serving as an engagement specialist within several projects. In addition to her role in community engagement, she leads our work with K-12 clients, including the current process to create an Environmental Stewardship Plan for Omaha Public Schools.
Kate has a Bachelor's Degree in Psychology from Truman State University as well as a Master's in Sociology from the University of Missouri-Kansas City. Her Master's thesis research focused on corporate social responsibility and sustainability in modern capitalism. She also spent a year as an AmeriCorps volunteer addressing environmental injustice in Portland, OR. There, she became certified as a Master Recycler and helped improve recycling infrastructure and awareness in low-income Latino communities.
Kate serves as the President for the Green Omaha Coalition. Her Gallup Strengths are Individualization, Input, Learner, Restorative, and Empathy.