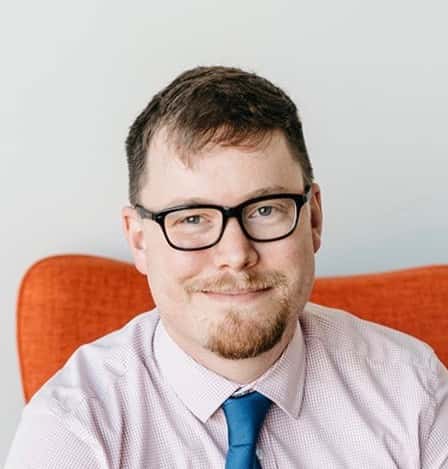 Brian Harmon
Brian (he/him) is a sixth-generation Seattle-area resident who is passionate about co-creating a thriving future for all. Brian leads our Analytics team to support clients in making science-based decisions. Examples of Brian's work include developing a greenhouse gas inventory covering 4 million Washington residents and supporting 42 stakeholders in crafting a 25-year water conservation plan covering 16 counties and impacting three states.
More recently, Brian developed a consumption-based greenhouse gas inventory and forecasted greenhouse gas emissions under various scenarios for the City of Salem, OR, Climate Action Plan. Brian leads projects with the Seattle Aquarium, First National Bank of Omaha, the Aquarium Conservation Partnership, and other organizations to co-create big impacts by accelerating climate action.
Brian holds a M.S. in Natural Resource Sciences from the University of Nebraska, and a B.S. in Fisheries Science from the University of Washington (Go Huskies!). He is particularly interested in the interactions between people and the environment. Brian currently resides on Bainbridge Island, where he serves his community on the Environmental Technical Advisory Committee. Brian's Gallup Strengths are Ideation, Analytical, Intellection, Learner, and Responsibility.