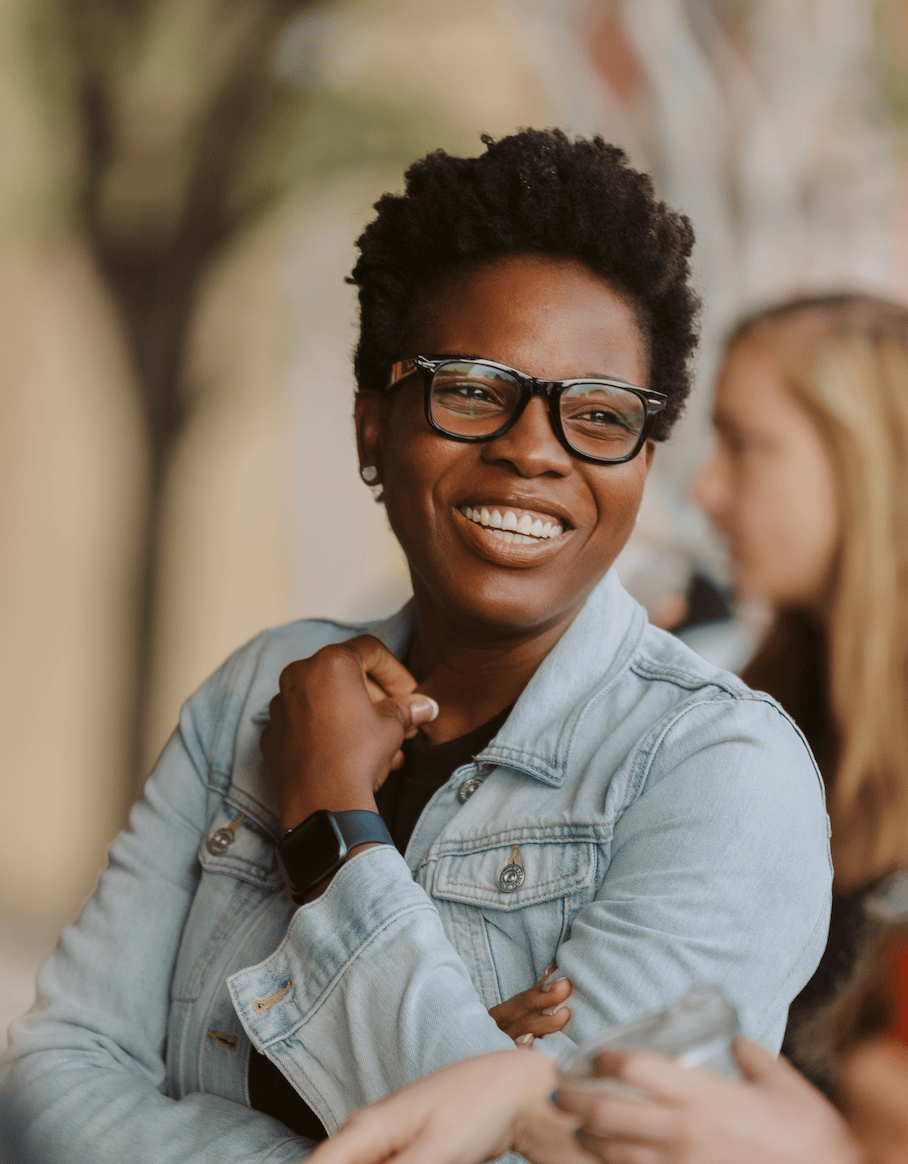 Meet Team Verdis: Olabimpe Airiohuodion
Olabimpe contributes deep expertise in project management, process improvement, and environmental engineering to client projects. Prior to joining Verdis Group, Olabimpe was an Environmental Engineer for the State of Nebraska and an Environmental Health Specialist/Engineer for the Lincoln-Lancaster County Public Health Department. In both roles, she worked collaboratively with businesses and consultants to develop and enforce air quality regulations, policies, and procedures through permits and compliance actions.
She holds a M.S. in Environmental Engineering from the University of Illinois-Urbana Champaign, and a B.S. in Environmental Sciences from the University of Missouri-Kansas City. She is certified in Lean Six Sigma White Belt and Yellow Belt, and holds a certification in Improving Global Health: Focusing on Quality and Safety from Harvard University. During her graduate program, Olabimpe worked as an Engineer Project Manager for LINC program, a non-profit organization within the University of Illinois-Urbana Champaign. She was recognized and awarded a Citizen Scholar Award, traditionally given to academic professors, for having an outstanding impact in the community through academics and research.
Olabimpe excels in project management, process improvement, big picture mindset, and building positive relationships. Her Gallup Strengths are Ideation, Learner, Positivity, Activator, and Responsibility.
My role at Verdis, in one sentence: I'm an associate at Verdis focusing on research, especially on environmental subject matters that benefit our clients.
The best advice I've ever received: Before I flew the coop, after graduating from high school, my mother left me with an impacting proverb that still rings true in my mind: "Life is not a bed of roses." She further explained what it means "life is not as easy as it looks. It's beautiful, but has its thorns. And to enjoy its beauty, it's imperative to work hard in order to succeed. Be focused, be kind, be good, and be gracious to yourself and to others."
My favorite days always include: Spending quality time with my husband Eddy and our two beautiful children, Isabelle and Zoe.
My favorite place in the world is: Home! My favorite place in the world is wherever my family is.